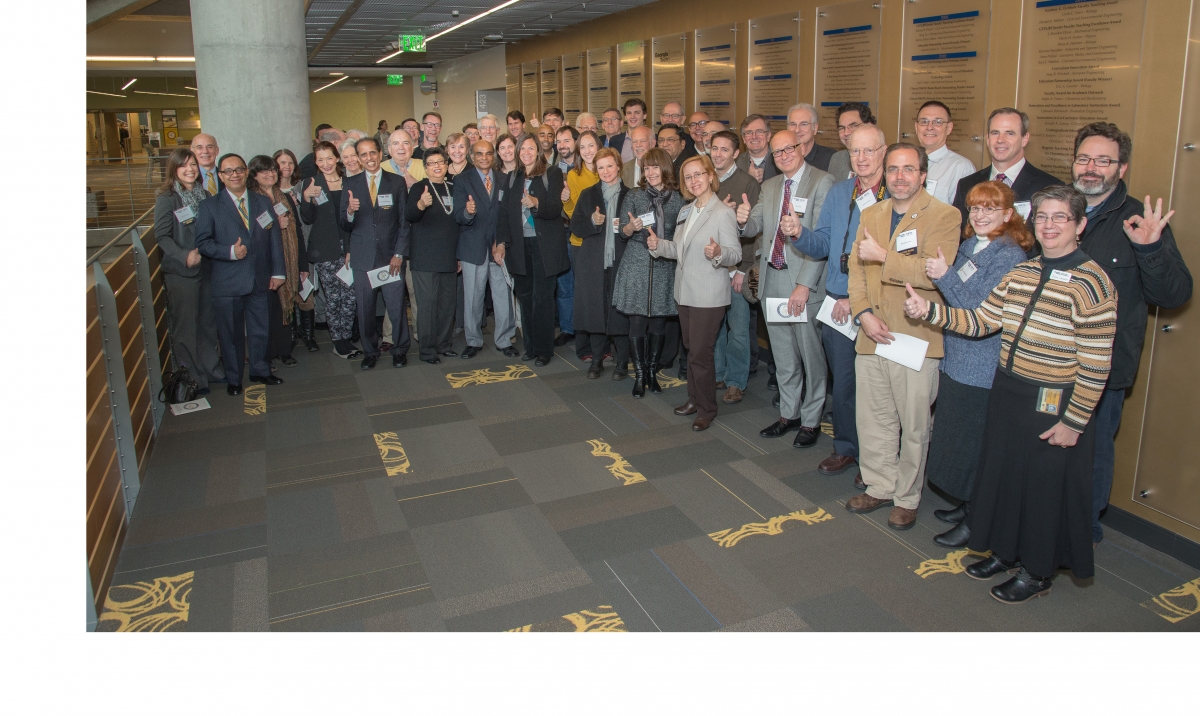 Awards Application Portal
Each year, the Center for Teaching and Learning presents a number of awards to honor outstanding faculty contributions to the educational mission of Georgia Tech. Recipients are celebrated annually at the Faculty and Staff Honors Luncheon each April.
Currently our awards require approval as part of a broader process mandated by USG for its Incentive Compensation and Rewards Program. Georgia Tech Human Resources (GTHR) is now the main contact for the annual award submission to USG. GTHR submitted a complete package of awards to USG on July 31, 2019. GTHR is waiting for a response to that submission; no awards will be distributed until GTHR receives feedback from USG.
As a result, we have not yet opened this year's competitions for faculty teaching awards.
Typically, CTL offers the following teaching awards:
Faculty members may also be nominated for the University System of Georgia's Regents' Teaching Excellence, Scholarship of Teaching and Learning Awards, and Felton Jenkins, Jr. Hall of Fame Faculty Award.