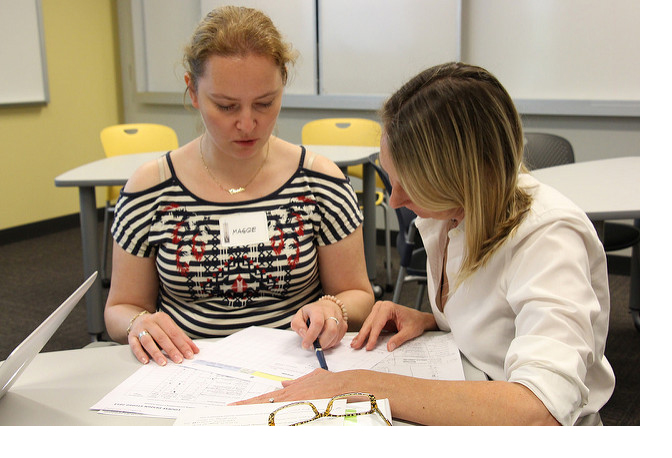 Consultations provide graduate students and postdocs an opportunity for a face-to-face dialogue with a Center for Teaching and Learning (CTL) specialist in preparing future faculty. Though related, there are three general areas for consultations: teaching, communication, and career development. To request a consultation, please complete the consultation request form. Most consultations can be accommodated within 2 weeks of receiving your request.
Teaching Consultations
As the name suggests, the purpose of a teaching consultation centers around how to enhance teaching and learning in a specific course. Consultations are provided to graduate students, undergraduate students, and postdocs who are engaged officially with the teaching and learning of Georgia Tech students. During the consultation, a CTL specialist works with the individual to identify his or her strengths as a teacher and areas for improvement. One goal of the consultation is to develop concrete strategies for bringing about desired improvements.
Individuals seek teaching consultations for various reasons. Some of the more common topics they want to discuss include:
Instructional communication
Grading, including how to create and use rubrics
Classroom management
Motivating students and capturing interest
Using technology to promote learning
Designing a class activity or lesson plan
Writing learning goals
Teaching/managing laboratory classes
Career Development Consultations
Preparing future faculty specialists in CTL provide consultations for graduate students and postdocs following an academic career path. Whether you are seeking a position at a Research I university or a liberal arts college, a career development consultation will assist you in the following:
Academic job search
Preparing a CV, cover letter, teaching statement, and research statement
Preparing for an academic interview
Preparing a job talk