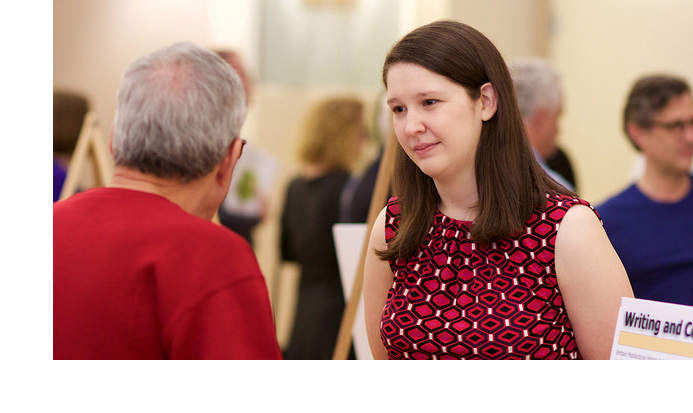 The future faculty team in the Center for Teaching and Learning provides workshops and individual consultations to assist graduate students and postdoctoral scholars in their academic career development. The annual job search series features workshops on academic packet preparation in the summer and fall semesters followed by interviewing and job talk preparation in the spring term.
What's Next?
Future Faculty Job Search Academy: Interviewing and Job Talk
The Spring 2022 Future Faculty Job Search Academy will feature a face-to-face "boot camp" format to help you prepare for your academic interviews and job talk presentations. Learn what to expect in first and second round academic interviews, how to make a positive impression on the interview committee, and how to structure and deliver a job talk that wows your audience.
Friday, February 4th
10:00 a.m. - 12:30 p.m.
Exhibition Hall, Home Park room, second floor
A boxed lunch will be provided
Attendance is limited to the first 40 registrations
---
What Programming has Passed?
Fall 2021 Future Faculty Job Search Academy: Preparing your application packet
Tuesday, September 9 through Friday, October 1, 2021
Participants in this three-week, intensive working group created their job search strategy and crafted drafts of the entire job search packet including CV, cover letter, teaching statement, research statement, and diversity statement. Designed in a flipped workshop format, participants used asynchronous materials to craft a draft of each statement prior to participating in the remote synchronous working sessions.
Fall 2021 Future Faculty Job Search Academy: Preparing for the interview and job talk
Friday, November 12, 2021
Participants in this extended session learned how to ace the interview and deliver a dynamic job talk. The material from this session is repeated in spring 2022.